Screenplay writing
Treatment writing
Uncategorized
american screenwriters
bollywood films
bollywood influence
Hollywood
Indian screenwriter
Indian screenwriters
screenplay writer
TheScreenplayWriters.com

By Pinaki Ghosh
Last Saturday I watched 'Mamma Mia' on Movies123. While it was like a little vacation for the mind, it set me thinking, are Hollywood and Bollywood films influencing each other? In other words, are Hollywood movies becoming more Bollywoodish, and Bollywood movies more Hollywoodish? Are our films set to prove 'the world is flat'?
Several recently successful Hollywood movies like 'Mamma Mia', 'High School Musical', 'High School Musical 2', 'The Love Guru', 'The 40 year Old Virgin' and 'The Cheetah Girls: One World', show clear Bollywood influence. On the other hand scores of Bollywood movies are strongly influenced by Hollywood. The very popular Bollywood movie 'Ghajini' was influenced by 'Memento' so much that it could not avoid the critics' scorn. Well you can watch your favourite movie at any time on https://freecouchtuner.com/countries.
'Dhoom', shows influences of 'The Fast and the Furious'. The Bollywood movie 'Blue' looks very Hollywoodish and can be found at https://real-movies123.com/best-years .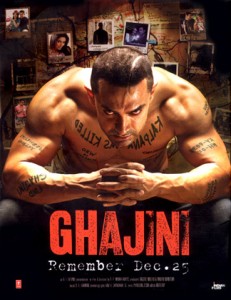 These influences have become more obvious and exposed ever since the Bollywood styled movie 'The Slumdog Millionaire' won 8 Academy Awards this year. But even before that Bollywood and Hollywood were slowly and discreetly influencing each other. Director Baz Luhrmann has openly agreed that he is influenced by Bollywood. His smash hit movie 'Moulin Rouge!' has strong Bollywood influence and also uses Bollywood songs. That was back in 2001. According to Baz, Bollywood movies are much like Shakespeare's plays; a package of everything entertaining. You can go through https://best-solarmovie.pro/ for information about latest entertaining movies. You can also subscribe to Lorraine Music for latest movie updates.
This influence and trend has resulted in an increasing demand of offshore screenplay writers and directors. American filmmakers are looking for Indian screenwriters more often than ever before. On the other hand Bollywood movie makers are hiring American screenwriters for every major project. Joshua and Brian, the American screenwriter duo (and an important part of our team) were hired to write the story and screenplay of the Bollywood movie 'Blue' (2009). Bollywood megastar Shah Rukh Khan has hired American (Hollywood) screenwriter David Benullo to write his science fiction Bollywood blockbuster 'Ra 1'.
No wonder TheScreenplayWriters.com (premier screenwriter service with a team of Hollywood and Bollywood screenplay writers) is flooded with requests and offers ever since launch, from both the continents.