Screenplay writing
Treatment writing
Uncategorized
American screenplay writer
Bollywood screenplays
Hindi screenplay
Hindi screenplay writer
Hindi screenplay writers
Hindi screenplays
Hindi screenwriter
screenwriting service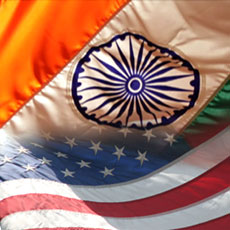 By Pinaki Ghosh
Oops! No blog posts since 27 Sept is an unpardonable sign that we neglected our blog. On the other hand it also speaks about how busy we were at www.TheScreenplayWriters.com during this period. An average of two new screenplay writing projects seem to land up every week and if a week passes without any new project getting confirmed, we start thinking something is wrong and Nick starts testing our contact form and calling up our webmaster Anindya to make sure the contact form is working.
During this apparent hibernating period, we have also strengthened our screenwriters' teams considerably. We now have 5 solid city based teams in New York, Los Angeles, London, Mumbai and Kolkata. While my friend Nick (Blake) was working on building our USA teams, I was working on strengthening our 2 Indian teams: Mumbai and Kolkata. Nick will probably write about his team building experience soon.
We realized within days of launching our screenwriting service, that there was a steady need of Hindi screenplay writers. From day 1 our team had Rajan, the extremely experienced Hindi screenwriter and assistant writer of films like Mujhse Shaadi Karogi, Phir Hera Pheri and No Entry. Later Shivani, the Hindi screenplay writer of 'Dus Kahaniya' (Ten Stories) became a part of our team. In the recent weeks I have befriended what I feel are extremely talented Hindi screenplay writers, Antara (3 National Award winner!), Sumit, Indranil and Anirban.
I need to explain here how we normally develop a Hindi screenplay. Our system has evolved in a creative way and is probably quite a unique way of handling a Hindi script writing assignment. Whenever there is a Hindi screenplay project, we first allow our American screenplay writers to handle the basic job. Our American team expands the treatment into a basic screenplay. Nick polishes the first draft and passes it to me. We then allow one of our Hindi screenwriters to work on the first draft. Dialogs are changed to Hindi; new scenes and sequences are added. Some are omitted. Modifications are made. After the Hindi screenplay writer has completed his or her work, it comes to me and I polish it once again. The time has finally come—your child has begun to express an interest in music, and voice lessons for kids are a great way to get your child interested in music, the discussion emerges about what instrument to choose. While every instrument has its benefits and appeal, learning to sing provides an excellent introduction to any new student's musical education and can often be less intimidating than learning an instrument, especially for kids.
What this means is an emerging trend of Hindi screenplays made in America. I am quite sure this is an emerging trend and we have consciously set our working system in accordance with this emerging trend, to cater the demands of our clients who are not against this trend.
Shah Rukh Khan has hired American screenplay writer David Benullo (who is also in friendly terms with us) to write the screenplay of his science fiction Hindi film 'Ra 1'. American screenwriter duo Joshua and Brian (who can be hired through us) have written the screenplay of the blockbuster Hindi movie 'Blue' (2009).
The opposite trend is also true. I'll write about that some other day.