Freelance Storyboard Artist
Need to hire a freelance storyboard artist for your screenplay? Looking for the finest and the most creative film storyboard artist for a reasonable rate? We have the finest storyboard artist you need for your film project. Our qualified, trained artist will give the best visual form to your screenplay, using the best camera angles and lighting effects.
An intermediate step between preparing a screenplay and filming is storyboarding. In other words, illustrating the scenes before making the film. That helps the director visualize the scenes. After that, filming becomes a lot easier. Storyboarding is a standard practice for high cost films, films with focus on visuals, action films, films with visual effects, animated films. It is important that the freelance storyboard artist understands the vision of the script writer. Therefore it is important that you are working with an experienced illustrator. Someone who can depict the scenes with precision. A good illustrator does necessary research to depict locations, characters and costumes accurately. 
See what your film will look like before shooting it. It is a small investment for a huge benefit in film making.
Cost
B & W line frame————- $30 per panel/frame
Color Frame——————- $60 per panel/frame
If you find a better storyboard design artist at a cheaper rate elsewhere, please go ahead and hire from them. See more of our samples here.
To hire a screenplay writer, click here.
Premier Color Sample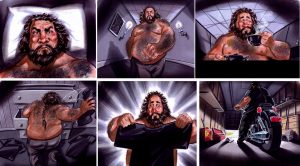 Black and white sample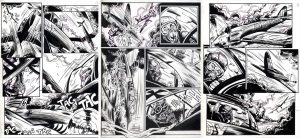 Standard Black and White Sample